Legendary Trader Jason Bond:
I'm prepared to give you my favorite stock pick every WEEK!
ENTER YOUR INFO BELOW TO LEARN HOW TO GET ACCESS TO Jason's favorite Stock Pick!
Bonus: 

 You'll Also Get Jason's Most Popular Books… 100% FREE!
I've created the biggest online stock trading community in the world.
I've taught tens of thousands of people how to trade, and the best way I know how to do that is by giving them the keys to the kingdom.

I'm invested in your success and I'm about to prove that to you every week!

See what others are doing with my help!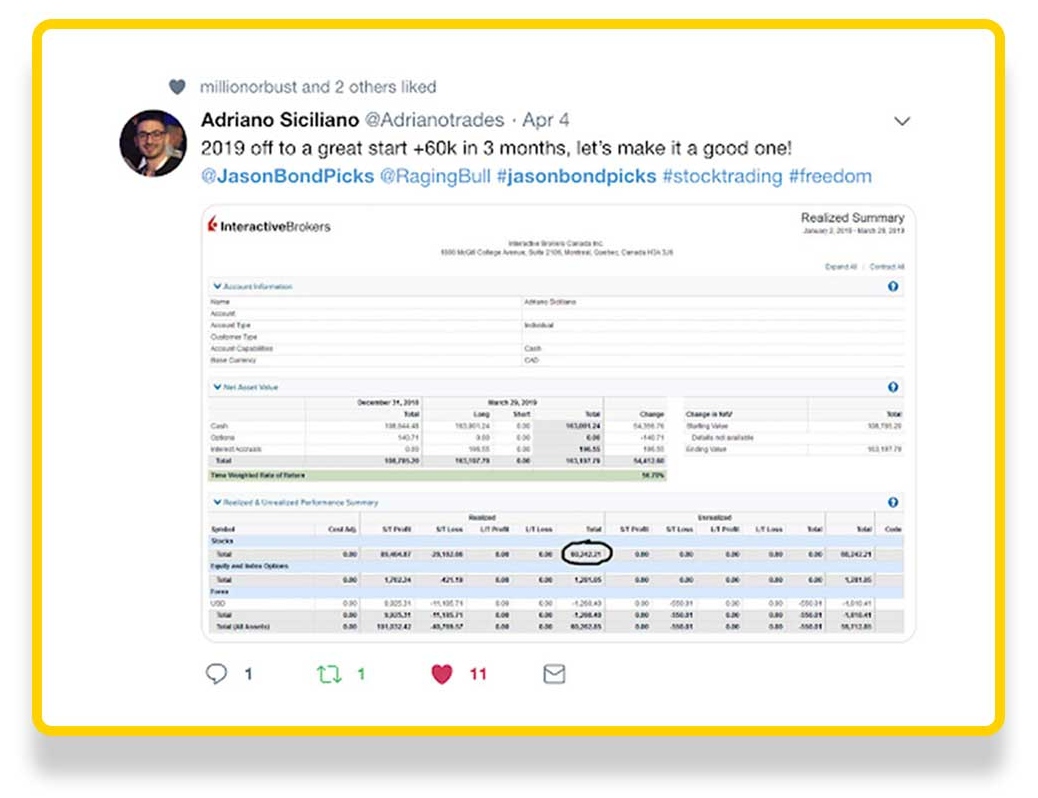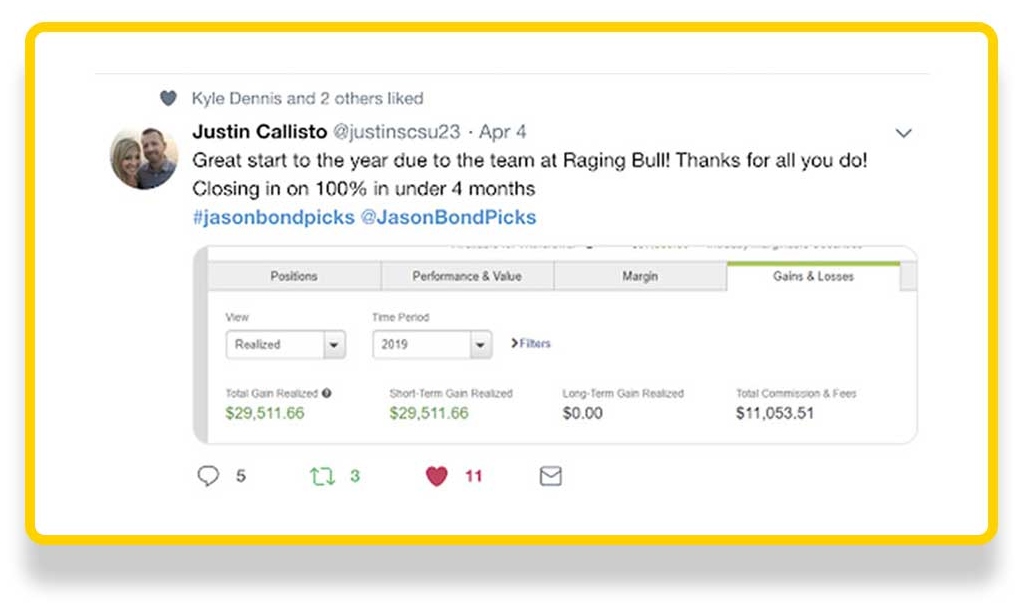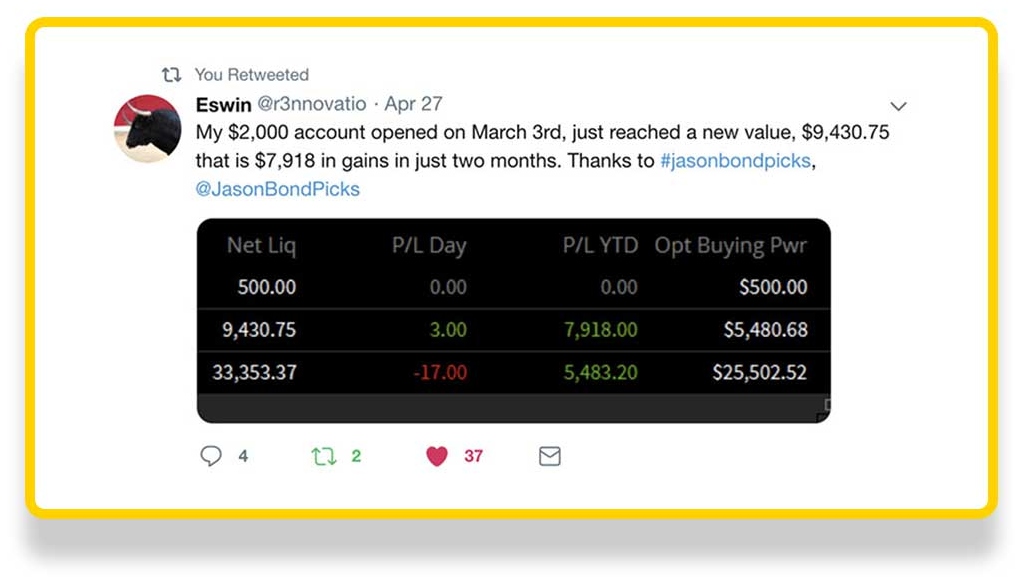 Spots are limited. You'll quickly see how profitable this can be for you…